Web Design Course
privately run. low rates. flexible schedule.
Ever wanted to design elegant and modern websites? Ever wanted to code them beautifully and semantically? Ever wanted to study in private atmosphere, with 100% teacher's attention? Well, it is possible with this course. Check out the program and terms of the course and begin studying. After completing the course you will become a definite expert in web design and HTML markup.
view program
What will you learn
You will learn first of all to be a good web designer. Not an one who makes a slapdash but the one who creates usable and functional pieces of art. You will learn to build aesthetically beautiful websites, well-marked up in HTML and HTML5, with stunning and elegant CSS effects. Your websites will be not only user friendly but SEO friendly as well. Your websites will look well and work properly in all major browsers. Websites you will learn to build will fit all screen resolutions—from wide screen desktops to tiny mobiles.
read more

+
The benefits will you get
Private course has no limitations like a scheduled course exercised in college. If you will get a feeling this profession is not for you you can quit any time without losing your money. You can choose day and hour comfortable for you, number of meetings per month or per week. You will pay per attended lesson only; did not come—did not pay! You will get 100% of teacher's attention and may ask as many questions as you need. Moreover, you will get extra free time for your extra questions as well. And it is not that all!
read more

+
What will you achieve?
In the process of studying, you will learn from zero not only HTML and CSS langauges, basics of building layout and layout blocks, browsers compatibility, typography and usability, SEO and validation—in fact you will recreate a sample live website which you can see on the right side. This website is perfectly structured, SEO compliant, well-marked-up, elegantly styled, has fine js and css effects plus it yet fits all screen resolutions.
Questions you probably want to ask
Where?—in central Tel Aviv

When?—whenever it is comfortable for you, besides mornings and Saturdays

How long does the lesson last?—it longs 60-100 minutes, until current topic is fully covered

How long does the course last?—depends on you, you can quit anytime if you feel you got enough of knowledge

How much the course cost?—every lesson is ₪120, you pay per unique lesson only—no extra charges

Anything for free?—yes, you get free extra half an hour post hoc lesson for additional questions; coffee and tea as well

In which language the course is run?—three ones are at your disposal: English, Hebrew or Russian

What are the requirements?—you are to have desire to learn, patience, time and acceptable English

Shall I get home tasks?—yes, definitely + extra reading and practicing

Am I to complete and pass some exam?—yes, the final exam is actually a completed website built singly
You are welcome to ask! Scroll a dime down and fill in the Contact Form.
Ask questions or sign up to the course
If you are interested to take this course or just ask the preliminary questions, fill in the form below. Simply add your name, email address and either question or request to appoint the very first introductory meeting. To download preliminary questionnaire click the button below.
About me
You would likely to know who am I to teach you. Well, my name is Tanya, I run small home based web design studio Virtuti-D, work for private clients and Envato, Australia and occasianlly write articles about web design in my blog.
I have pretty solid knowledge base and experience in web design and I think it is a right time now to share my awareness in this sphere with other people.
You are welcome to browse the links below to get acquainted with my works and writings.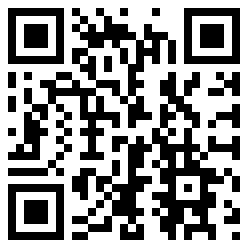 You can browse this webpage from your mobile device as well
/